Importing Clients' Information
Before importing your clients into Client Track, you must export your clients' information
first from one of the software packages listed on the left side of the menu.
Follow the instructions below on how to export your clients' information into a text/CSV file.
Exporting Clients From Sage Timeslips
STEP 1
From the main menu in Sage Timeslips, go to File >
.
STEP 2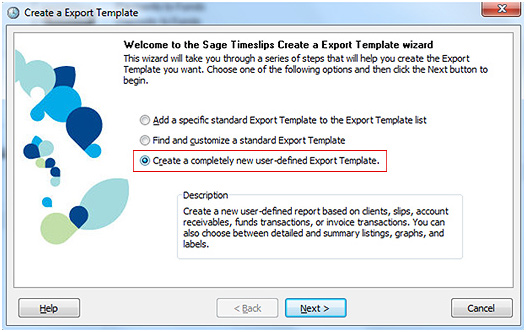 1) Select
2) Click two more time to get to options on starting a new template. Click on the
clients contacts window to proceed to Step 3 below.
as shown above.
STEP 3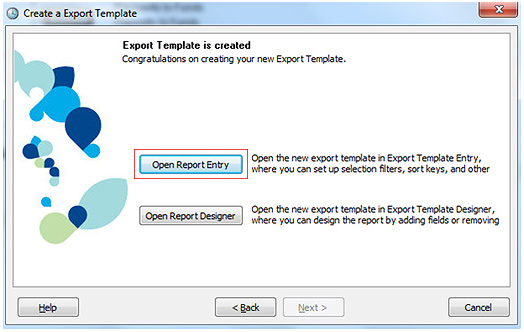 After the export template has been created, click
.
STEP 4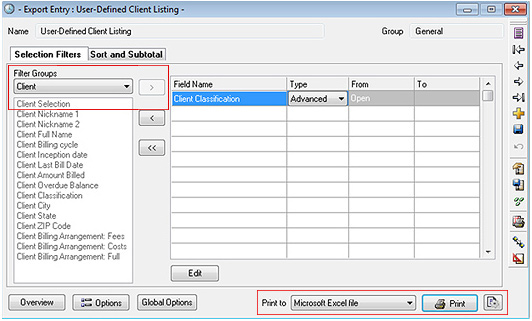 1) Under 'Filter Groups', select
from drop down list.
2) Click
from list and then click to add item to the table.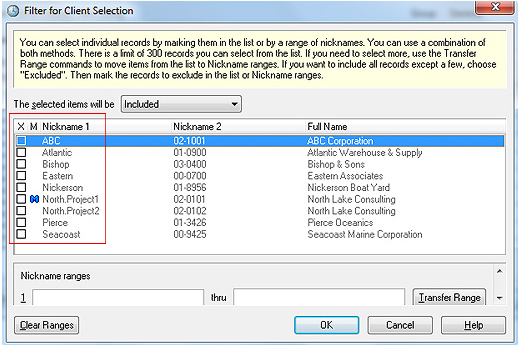 3) After item has been added, check off which clients you want to export under 'Nickname 1'
column as shown above and then click .
4) In the previous window above, select
This will create an export file in Excel that you can import into Client Track.
besides 'Print to' and click .
Note:

There is no 'Select All' option, therefore, you will need to manually add clients.
STEP 5
After export has been finished, click the link below to import file into Client Track.
> To import text/CSV file into Client Track, click here.