Data File Setup
After you complete filling your information in the 'Startup Wizard' after opening up Clear
Biz for first time, Client Track will automatically create and save your data file on C:\ drive
on your computer as default location.
Finding Data File I Changing Data File I Missing Data File
Finding Your Data File
STEP 1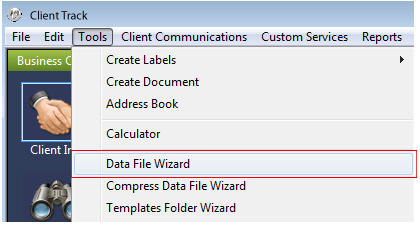 in Client Track, go to Tools >
.
STEP 2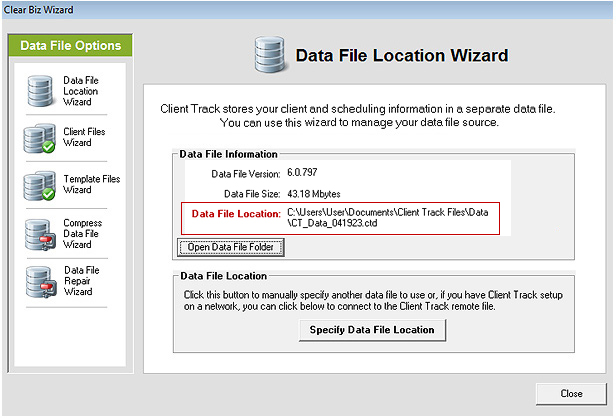 The data file path is shown under
to ensure that everyone in office is connecting to the same data file in Client Track.
shown above. This can be very useful
Changing The Location of Your Data File
STEP 1
Create a new folder on your desktop and name it 'ClientTrack_Data' as example. Copy your data
file (i.e. data_company.ctd) into this folder and place the folder on your shared server. Note the
path of your data file on server. For example;
STEP 2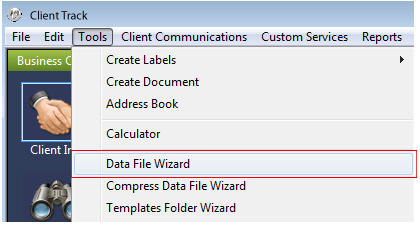 in Client Track, go to Tools >
.
STEP 3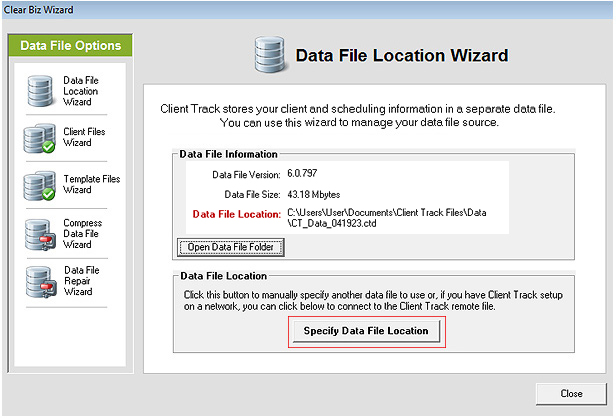 1) Click
.
2) Browse to data file in folder you placed on shared server from Step 1. (i.e.data_company.ctd)
3) Click
to save location.
Missing Data File
If your data file has been moved, renamed, accidently deleted, or if server is down, you'll get the
'Missing File Data Wizard' pop-up window when you open up Client Track.
STEP 1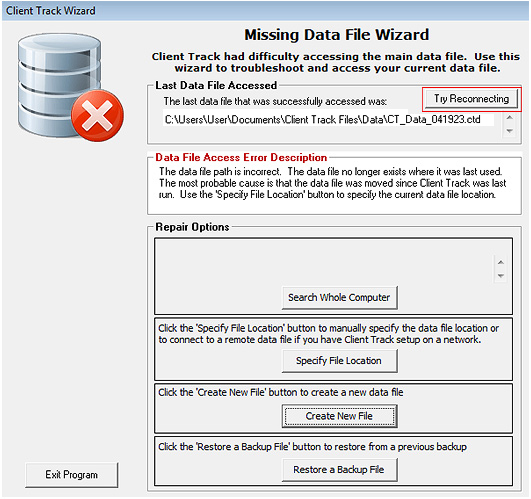 1) Turn on and boot up the server and then click
.
2) If you still receive an error, check the path and file name on both 'Missing Date File' & 'Data File
Location' in the . In addition, check the location of your data file on your
shared server.